Engineering Solutions and Business Development
for the automotive, material handling and process industry
Apencon stands for reliable and competent partnership in all aspects of engineering solutions and business development:
spare part and project management
engineering of parts and systems
establish sales and distributor network
develop sales and marketing strategies
realign corporate communications
We help you avoid down times, find quality equipment (used or new) and keep you rolling!
We show up with a strong global network and partners in all EMEA Regions. With 20 years of Engineering Know-How in the mining sector, we understand what your Project Management affords on site. Contact us for consulting and support. Here, our consulting and technical expertises come together. We will be more than happy to help you on the management site and we are ready to support you with all spare parts and components for your industry. Read more about our professional background here.
Are you considering expansion into EMEA Regions? We are on site, know about customer´s needs and expectations and specific import processes.
We are specialised in customs regulations, commercial and technical processing, as well as in regional Marketing and Sales strategies. If you wish to sharpen your business communication on this new sector, we will support you with our corporate communication expertise. Read more about our professional background here.
About
The APENCON Team comes in when things have to be taylormade. We are a team of specialists, who have been focusing on international sales projects since 2003. Together with our local partners, we will provide responsive and dependable service. We go even further and help with organising the right equipment and developing a communication concept for your products, customers or employees. Our team is small, flexible, but connected all over the globe. Read next what our customers say about us.
What Customers have to say about APENCON
We entered the Subsaharan Market in 2016. We achieved way more than expected in this short period of time, with the right partners on site and APENCON as a service partner, ready to push the triggers needed, to build up a solid customer base.
Our knowhow is based on EU sales of our customized rubber products. It is very convenient and satisfying, working with a small, flexible team, that comes with contacts and expertese in our industry and brings our products into new markets.
News
 Check out our new website for nEW and USED vulcanizing equipment
Upcoming Trade Fairs
STEINEXPO, Germany 23 – 26. August 2023

POWTECH, Nürnberg, Germany, 26 – 28. September 2023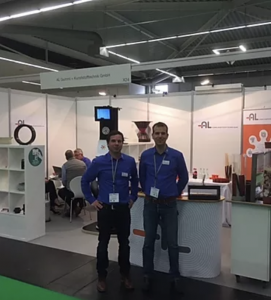 Solids Show, Dortmund
Visit us at Solids Show in Dortmund. Every 1.5 years we are exhibiting our wide range of rubber moulded products and sealing solutions.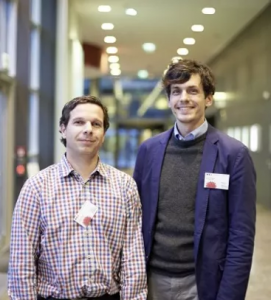 Fraunhofer-Institut, Munich
The topics research and development are a relevant factor in our daily business. Thus we took part in a R&D project at the Fraunhofer-Institut in Munich.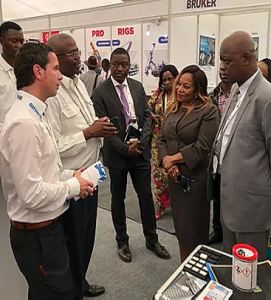 DRC Mining Week, Lubumbashi
For our partners, we establish new markets in all parts of Africa. It is important to be on site, get to know the local decision makers and build up a solid network to distribute products and installation services, as we do here on the most important mining trade show in the Democratic Republic of Congo.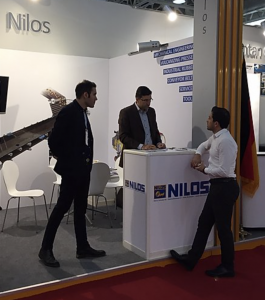 IranConMin-Show, Teheran
The Middle-East is a growing market for our products and services. We show up at the IranConMin-Show on a regular base, but there are many more we also visit to establish our network.